ABOUT US
Office of Volunteer Ministries, North American Division of Seventh-day Adventists
See the world. Experience God. Fulfill your mission.
Welcome to the official website of the Office of Volunteer Ministries of the North American Division of Seventh-day Adventists.
OUR WORK
Under the North American Division Office of the Secretariat, we work to connect Seventh-day Adventist churches, institutions, and supporting ministries, with Seventh-day Adventist volunteers.
WHAT OFFICE OF VOLUNTEER DOES
"Therefore go and make disciples of all nations, baptizing them in the name of the Father and of the Son and of the Holy Spirit, and teaching them to obey everything I have commanded you. And surely I am with you always, to the very end of the age."
CONTACT INFORMATION
Address
Office of Volunteer Ministries, North American Division of Seventh-day Adventists
9705 Patuxent Woods Dr. - Columbia, MD - 21046, United States
Phone:
(443) 391 7118
Email:
hesaidgo@nadadventist.org
Website:
https://www.hesaidgo.org
OUR VISION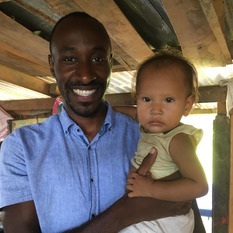 Inspired by Jesus' Gospel commission in Matthew 28:19, our vision is to promote and facilitate volunteer service as a way to reach North America and the world with the distinctive, Christ-centered, Seventh-day Adventist message of hope and wholeness.